Today was a no-good-crummy-mood kind of day. (And yes, that's okay).
Today, more than ever, I felt like a secondary character in my own life. You know, like Salieri in Amadeaus except MUCH less nefarious. (Though to be fair, Mozart was a showy in-your-face kinda guy). Nothing Salieri ever attempted came close to the dreams of a soaring career, or any kind of success; he was somehow ever overshadowed by the talent of others.  (If you haven't seen that movie, go watch it now p l e a s e yes.)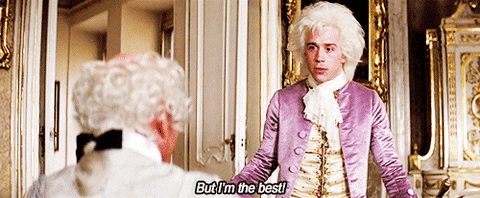 Today, I was feeling downright sorry for myself. I found myself in a funk that I just could not shake, a self-imposed quicksand of despair. I couldn't let go of my own insecurities….
…and then the silliest thing happened; I was moping  wandering through Target with my family and I stumbled upon this T-Shirt:
Here's the thing–I watched Labyrinth for the first time just MONTHS ago, and I can't say it was my favorite. But when I saw this shirt, I couldn't help but smile and think of that iconic Bowie dance scene!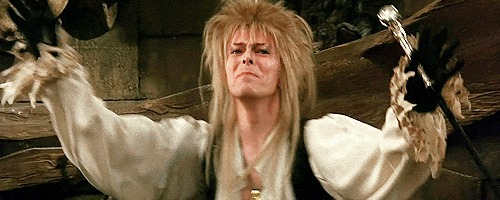 I love this song SO MUCH and even though the lyrics don't make much sense probably because of all the coke   this scene just made the WHOLE movie for me, and I can't wait to see The Dark Crystal. (I'm sorry, I still haven't taken the time to watch that yet.)
But I digress, I digress!
Seeing this shirt reminded me (In the most profound way that traversing Target at Eleven-Thirty at night in sweatpants can) that *I* am the one who can change my own circumstances. With anxiety, it's hard not to feel overwhelmed and insignificant at the same time, like an impostor, like three children in a trench coat. It's hard not to compare yourself to others.
But you are NOT the sum of your failures. There is always time to be who you want to be, even if it takes forever to get there. (See that sneaky Labyrinth theme again there?)
I happened upon this shirt at the exact right moment–fifteen dollars WELL spent.
For the first time in a long while, I choose to be the Babe with the Power.