You guessed it–this is (yet another) chance for me to scream about all the things I love.
Because I just love to talk about myself, to anyone who will listen 🙂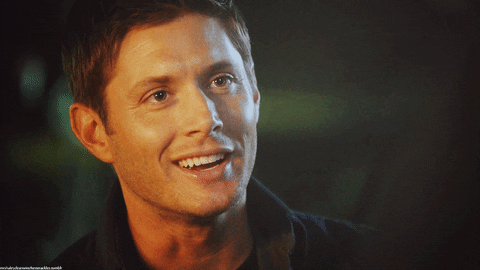 (I'll try not so bombard you with all the things you've already heard about on this blog, but I make no promises)
This list is going to be SO long.
From what I can see so far, many of us have had a rough year. With all of the horrible things going on in the world right now, it's hard not to–but I would like for you to take a moment, as you (hopefully) read this post, and think back on a few of your own highlights from this year. I hope that you have some wonderful moments that come to mind, be they personal accomplishments, new friends, new books, old favorites….anything!! That has made this world a better place for you this year.
Clearly,  you can see that this post is going to be biased, as it is all about my *personal* favorites. I want to hear about some of your personal favorites, too. What has helped you keep going, through all of your struggles?
The Song of Achilles
"Chiron had said once that nations were the most foolish of mortal inventions. "No man is worth more than another, wherever he is from."
"I could recognize him by touch alone, by smell; I would know him blind, by the way his breaths came and his feet struck the earth. I would know him in death, at the end of the world."
This book.  THIS. BOOK. Broke me, and didn't even try to put me back together. It affected me so much. The writing was lush, imaginative and full of emotion. This is, quite easily, the best romance/epic I've read in my life. Even though I knew how it was going to end the entire way through, I could not put it down. If you are feeling uninspired, or going through a hard time, this is a heartbreaking wonderful distraction.
I love this site, so much!  They have a lot of really cute, modest work attire that has a flair of vintage appeal. In the last year, I've really learned to put more money into my wardrobe. It's helped my self-confidence so much, and I look forward to getting dressed in the morning instead of dreading it. While they are not exactly cheap, they have great sales! Despite this, you honestly get what you pay for–I've learned that paying a little bit more for a piece of clothing that you love makes all the difference. Their pieces are great quality, and they really last. It also helps me, because I don't settle for anything that looks just okay–If I'm going to spend that money, it will be on something I plan to get a lot of use out of!
Skin and Earth
"So just
Hold on tight
I'll be coming, I'm coming for you, oh-oh
And every night I'll be burning, burning for you, oh-oh
And I, I will back you up
I will show you love
I will give you all I got 'til I can not
Hold on tight
I'm breathing, breathing for you, oh-oh"
This is Lights' most recent album, and she killed it as always. Her music makes me feel an entire range of emotions, and it's always been that way. In this latest installment, she's created a whole new post-apocalyptic world (and an award-winning comic, to go along with it.) If you've never heard of or listened to Lights, you're in for a fun ride.
Fate/Grand Order
I've been playing this mobile game quite frequently the last six months, and it is a *great* distraction from everyday life. If you're not looking to spend your down time coasting through various social media, this is a great alternative. I'm sure you've already heard me scream about it in my last post, so I'll spare you this time–but I would highly recommend giving it a try. It's fun, creative, and oddly educational. Also, the graphics are simply stunning.
(This is a gif taken straight from the opening sequence of the game!)
Makeup/Lipsticks
This year, I've really learned to appreciate (and hopefully) better apply makeup–it is quickly becoming one of my favorite things, and has certainly helped enhance my 2018 experience. Just like with my choice of clothing, learning to use makeup has really made me excited to get up and get ready in the morning! I fully recognize that makeup isn't something you should feel "lacking" without. You can (and absolutely should) feel beautiful in any way that you choose to be. For me, makeup has been a fun and gratifying practice in patience and a nice, steady morning routine.
Another thing I've finally gained to confidence to try, is lipstick! My lips are always something I have been really self-conscious about, since they tend to be dry alllll the time–I felt like I was always pointing out my flaws instead of softening them. However, I've discovered the magic of lip tints and lip glosses, both which help moisten the lip and mask the things you're sensitive about. So far, my favorite has been the Bigelow "My favorite Night Balm"  and the Christian Dior lipstains.  (Okay, so not cheap but SO worth it!! Easy to apply, smooths evenly along the edges so you don't smear it all down your face, and so so pretty. Plus, a tube lasts you months and months and months.)
I think my goal for the coming year will be to try out eyelash extensions, and the Milk brand of foundations/makeup.
Your Lie in April
Yet another one that I've screamed about in the past, but also very very worthwhile. If you're feeling stuck, or at a loss, this will help you so much. I will never not recommend this story. It's on Netflix and Crunchyroll, if you would like to stream it somewhere (legally) online.
YouTube
I would honestly say I hardly watch TV anymore, simply because YouTube is much more readily available (and vibrant…is that the right word to use?). This has easily been my go-to of 2018. My favorite things to watch are book reviews, haul videos, makeup tutorials, play-throughs, travel vloggers…the possibilities are endless. More than anything, I love watching candid everyday videos of people just talking about their lives. It's…soothing? Haha. It's a great distraction for right before bed, to spend 10-15 minutes catching up on your subscribed channels.
New Apartment
This year, I took a huge step in my life; I moved in with my boyfriend! For me, this was a monumental moment–I've never taken a relationship to that level before, and while it's definitely been an adjustment…I would most certainly say that it's been a highlight of my year. I truly feel that it's only up and onward from here, and I can't wait to see what the future brings. A little bit of courage pays off.
TCG//Trading Card Games
I've spent the majority of 2018 working weekends in a trading card store, that rekindled my love of collecting! (Okay okay, it's mostly Pokemon cards, but still).
Collecting Pokemon/Trading cards is a lot of fun–there's always the thrill of the "hunt", and aren't these full-art trainers simply BEAUTIFUL? They didn't have these when I was a kid. I think the artwork alone is inspiring. Also, it may (or may not) be a great investment in your future, because the prices can skyrocket for resale if you grab the right ones! (I plan to hold on to all of mine though, hehe.)
I don't work that job anymore, and I miss it so very much. I made so many friends there, and work never really…felt like work?? Maybe 2019 will allow me to return at some point. That job really did make 2018 a wonderful year.
Which brings me to my next point….
My Job
I've been at my weekday job, full time, for about a year and a half now. I can honestly say that, yet again, this is the best thing that's happened to me in a LONG time. I have steady income, regular hours, and everyone that I work with is kind and understanding. I get anxious a lot, and tend to make mistakes here and there, and yet they still treat me well and value me as a person and employee. I got a bonus and a raise this year that was quite substantial, despite only being there a short time. I really do love this job so much, and it has been a wonderful constant in my 2018. I know that money is not everything, but I am so grateful to have this stability in my life.
There is so much more I could add to this list,
But I think it's important to stop here. (Because honestly, I don't think I would ever stop if I kept rambling).
Don't let this post fool you–this is simply a highlight reel of my best moments in 2018. Despite this long list of favorites and happy things, I have struggled quite a bit in the last year, with bouts of depression in between. Nothing is ever perfect–I just want to look back on this year and reflect on the good, rather than the bad. I hope that you, whoever you are, can do the same!
Tell me about yourself, and the things that you love.
-Lux