Hey guys! It's that time again 🙂 I haven't had a chance to do many other posts except for these, but you know what? I like it. Writing about the things that I am enjoying makes me happy, and on your bad days, I hope it makes you happy, too. Tell me about some of the things that *you* like! As with my last update, I've been doing more reading than anything else, and I want to post some book reviews here soon. Stay tuned!
Until then…..
Currently Playing: Fate/Grand Order
This game is SO MUCH FUN! It has everything–time travel, strategy, magic, *wonder*. As you may have guessed, this is a spin-off of the super popular Fate/Stay Night Visual Novel/anime/manga series, and let me tell you….it WORKS.
If you're not familiar with the Fate series, it revolves around obtaining a mythical chalice called the Holy Grail–the ultimate end which will grant your one true heart's desire. Each generation, Seven sorcerers are chosen to compete in the Holy Grail War. In order to compete, they summon "Heroic Spirits", the men and women who in their lifetime achieved greatness in one way or another. (This isn't limited to *real* historical figures–they can be legends & myths as well. I'm looking at my girl Medusa right now <3). They act as their master's sword–the last duo standing wins and their wishes are…granted? (Bear with me, I know this is a super watered-down explanation) But if this sounds appealing to you, I would definitely recommend checking it out!
This version a mobile, turn-based style game in which you work your way through Seven different eras in history. These eras have been disrupted by the Holy Grail (well, pieces of it) that have been scattered throughout time. With the grail comes sorcerers, both good and evil, who are trying to get to the grail first in order to achieve their ultimate "Wish". YOU are one of those sorcerers! Defeat the evil and "cleanse"  the singularities before it's too late, and history is altered as we know it. This game is super exciting, and oddly educational. Fight alongside some of your favorites–Captain Blackbeard, Shakespeare, Florence Nightingale–and achieve greatness!
This game is multi-faceted, and that's one the things that is so appealing to me. If you've ever played Kingdom Hearts: Chain of memories, this is vaguely reminiscent of that. Each "attack" is based off of a card (like in a card game). "Quick" cards, "Arts" cards, and "Buster" cards allow you to use strategy and achieve your "Noble Phantasm"–which is another way to go…super saiyan? It's like your final form, except it's your Deus ex Machina attack that is much stronger than any which come before. (I digress, I digress).
There's so much strategy, and variety to this game that it's hard to encompass in only a few paragraphs–but it's free, it's so much fun, and I hope you give it a try. It's way too engrossing to be a mobile game, but I think that's what makes it so fun. It's easy to lose time in here, but I think that's okay too. Sometimes real life warrants a distraction.
Currently Watching: The Haunting of Hill House
(And by "currently watching" I mean, "already finished and had a few nightmares about".)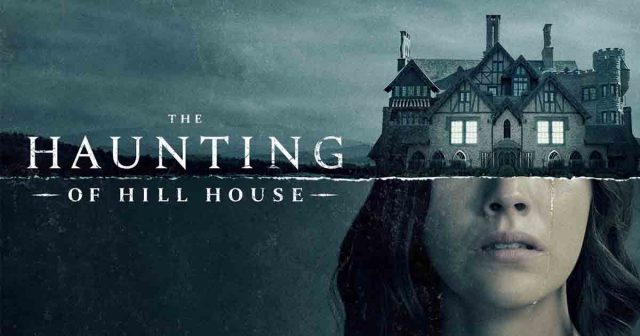 This was….SO GOOD. I laughed, I cried, I hid under the covers. This show made me feel every little thing.
The story revolves around a family.
(And that, in itself, is really such a perfect description).
In the early-mid 90's, a family of seven move into Hill House–a beautiful, Gothic and historical mansion seemingly built decades before. They come to stay on the premise that it will only be a few weeks over the summer–they're "House Flippers", a Husband (contractor) and Wife (Architect) duo who make their living off of renovations. Hill House was the "Last Stop", the one that would allow them to build the house of their dreams.
Or so they thought.
It seems like a typical Haunted House story, but it's so much more than that. Each episode is told from the perspective of a different family member–there are ten episodes total. The timeline is fluid, split from their childhood in the home, to the aftereffects they experience when they're adults living their own lives. This is a story about trauma, the stigmas of mental illness, relationships, and healing.
I feel the show was also perfectly cast, and SO well executed. Carla Gugino is a personal favorite of mine, her performance was STUNNING. (Not to mention, her wardrobe was so beautiful and flattering. I was getting some serious Evelyn O'Connell vibes from her).
For me, the show was 10/10; I cannot sing its praises enough.
Hill House was based on a novel by Shirley Jackson, published (I think?) in 1959. Even though the "spooky" season is over, I might still add it to my TBR (Though to be honest, I'm kind of spooked out for the year.) I will get around to it *sometime*!
Currently Watching: The Chilling Adventures of Sabrina
(In which I realize that I truly may be spooked out for the Fall 18′ season).
My best friend came over last week, and we started this together. We also had the same reaction of "huh…."
(Okay okay, let me start from the beginning)
I was expecting the Sabrina rerun to be dark, but more…."campy" dark, like Riverdale. What I got was something a bit more unsettling. (And this is saying something, because I watch a LOT of horror.)
First Impressions (Negatives):
*I was not expecting the whole show to revolve around Satanism, but I guess I should have seen that coming with the whole "Witch" factor. (And I'm not knocking Satanism, you do you. I'm not even religious.) Honestly though, if you've seen The Witch, you've seen Sabrina because so far it's basically the same thing. While I was definitely freaked out, I was disappointed to watch something that is so much like what I've seen before.
*The camera–somehow they keep using fish-eye lens for dramatic effect, and it's really doing quite the opposite. Instead of making me focus on one specific thing, my eyes are all over the place because they keep trying to make the rest of the picture less blurry.
*A lot of the characters fall flat (for me, at least.) It's like the secondary characters, (mainly Sabrina's friends) are all typecast and don't display much of  a personality outside of that.
First Impressions (Positives):
*Diversity
*Female empowerment/voices are heard
*Actors look the age that they're portraying (Even if they're not.)
Speaking of actors/characters…these two make the show *heart eyes*
Ambrose is totally best boy–he's smart, he's witty, and he's not typecast into a definitive "roll". His sarcasm is light and airy, a sharp contrast to the constant darkness.  (I think he's supposed to make up for Salem the Cat, who doesn't talk in this rendition.)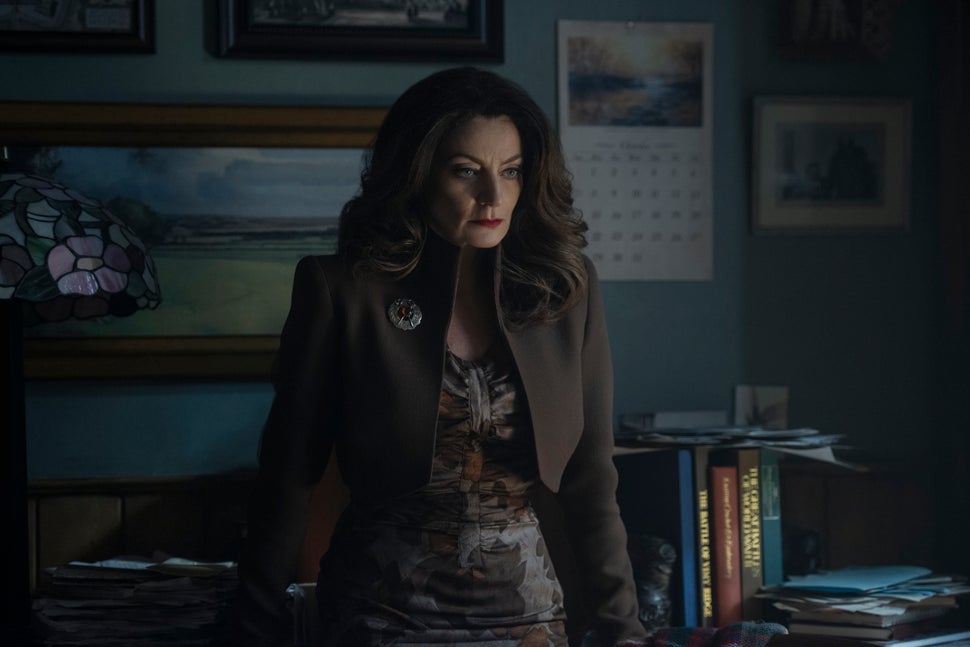 Madame Satan is a QUEEN. I love her. She is the Antihero I never knew that I needed. She's resourceful, smart, dark with reason, and purposeful. I can't wait to see more of her.
Overall,
This show has its ups and downs–I think I'm just trying to decide if the ups are worth watching for the downs.
The atmosphere, the wardrobe the overall creepy vibes are amazing, but so far I think this one's gone too far for me. (I know, I know. Unpopular Opinion).
I've only seen 2 or 3 episodes, so I would like to try a few more before I make my final judgement.
At the very least–
Congratulations, Sabrina is the Supreme Reigning EdgeLord of the year 2018.
Currently Reading: An Unwanted Guest by Shari Lapena
This book was a fun, quick read–atmospheric, with great characterization. (Like a game of clue!) Shari does a wonderful job of planting doubt in your mind, of making you wonder at the little darkness inside of everyone. While it didn't blow me away, I can definitely appreciate it for a great in-between. The relationships seemed a bit rushed in the story, but I also felt she didn't give herself time or length to flesh it out any more so again, good enough. I don't read a lot of mystery/thriller genre, but this one made me want to read more! (& really, I think that's a solid accomplishment for any book.)
Currently Reading: Dreamin' Sun by Ichigo  Takano
I finished this up and, it was cute!! There was nothing terribly unexpected in there, but I'm okay with that. Sometimes you just need to get lost in a good Shojo manga, and you need something lighthearted and happy to balance out your brain.  I think that this was the perfect story for that. The characters were all likable, the humor was *perfectly* timed (Mostly thanks to Best Boy Zen).
(Guess which one is Zen)
I think the only couple of thing I wasn't too thrilled with was the main character, Shimana–I don't feel like she had much personality. I wish that had been explored a bit better.
BUT. In typical Takano fashion, there were some GREAT plot twists in there, some very signature moves of this author, and I was all about that.
And well, that's a wrap!
Thank you guys for reading, and sticking with me even though I  manage to go so long in between posts. I'm grateful for your support, and I'm so pleased that anyone is willing to read my posts. I have a few more ideas for the upcoming year, so please bear with me until then!
-Lux